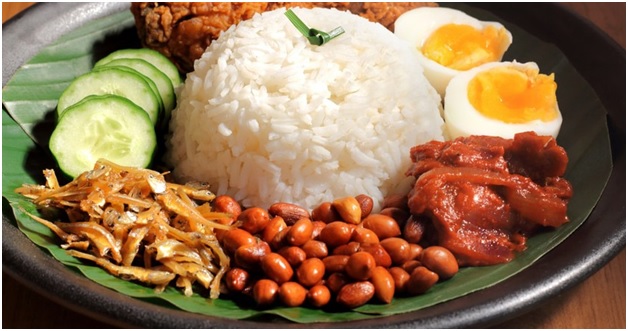 Must Try Food Items in Singapore
People in Singapore belonging to a diverse group of ethnic and cultural background include Malay, Eurasian, Chinese and Thai etc. This combination gives them the golden opportunity to test various exciting flavors borrowed from locals thus bringing the best cuisine from Singapore for the world to taste and relish. If you are on the lookout for Halal food in the streets of Singapore, now you can enjoy meals that are not just delicious meals but also budget-friendly and easy to locate.
1. Chilli Crab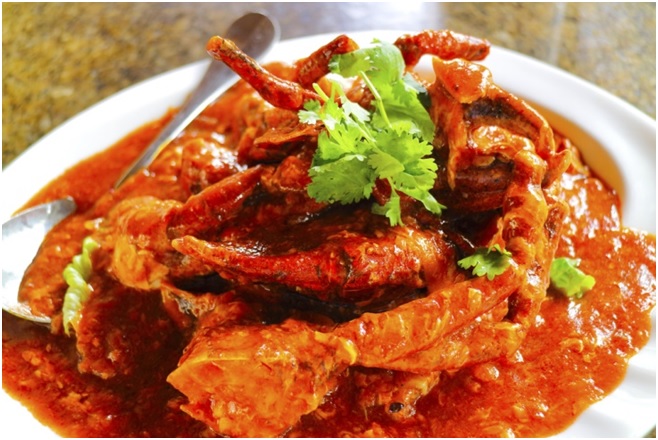 Considered a quintessential food item that is great value for money, Chilli Crab is served with a tomato sauce that can be enjoyed with your stir fried dish. The intensity of spices in the crab dish varies in each home or restaurant. The two most note-worthy destinations to dine at where you will be served the best Chilli Crab areSinara Seafood Restaurant and Kampong Chai Chee Restaurant.
2. Fish Head Curry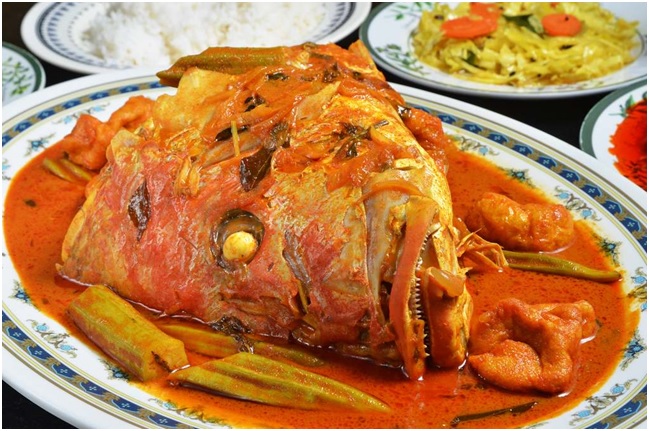 Adding a hint of South Indian touch to the fish head curry, this rare Singaporean dish is said to have been introduced for the first time by a local from Kerala in South India, with the aim of pleasing the customers coming to his restaurant. Do not let those round fish eyes stop you from tasting his popular Singaporean dish for the tanginess in this curry carrying a mixture of eggplants, tomatoes and lady fingers gives you a dish you will fall in love with.
3. Indian Rojak


Compared with the Chinese Rojak, Indian Rojak is more interesting, as it includes a bit of everything in the platter it is served in. Along with savory food items like potatoes, prawn fritters, tofu and eggs, there is also a neutral blend of sour, spicy and sweet Indian Rojak sauce. Highly favored sites to experience the real taste of Indian Rojak include hawker stalls namely Adhus Salam Rojak, Habib'sRojak and Al MahboobRojak.
4. Hainanese Chicken Rice


Labeled as the National Dish of Singapore, Hainanese Chicken Rice will always make you relive your cherished memories attached with Singapore. This delicious dish which earned its place in the CNN's list of World's Best Foods consists of rice which is prepared in aromatic chicken stock along with steamed chicken that will instantly make your mouth water, chicken skin and lastly a sweet and spicy sauce to seal the deal. This is one of the few rare dishes that will surprise you with the rate it is served at considering it will fill you right up. Visit the EvertopHainanese Boneless Chicken Rice to get a real, rich in flavor taste.
5. Sup Tulang


To enjoy the juiciest meat in Singapore, you will have to taste the Sup Tulang found exclusively at the Golden Mile Food Centre, Haji Kadir, Al Azhar and M Baharudeen Sup Tulang. Bone steak is in fact bones that are covered in juicy, tender meat with a red sauce on the side which is exactly what is needed to intensify the taste considering it is a natural blend of sweet, sour and saltiness.
6. Laksa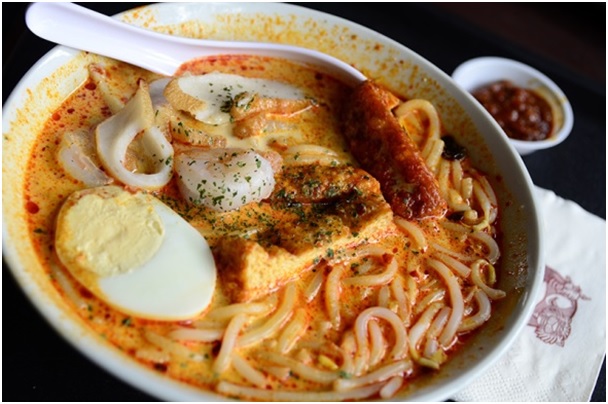 Laksa being an essential part of the Peranakan culture in Singapore is actually noodle soup consisting of either vermicelli or rice noodles along with a choice of prawn, chicken or fish presented to you in a bulky, spicy bowl of soup. The dish varies according to the type of ingredients included like bean sprouts, coconut milk, the kind of meat, pineapple etc to try numerous forms of this dish. You can try one of the many versions of this noodle soup at Heavenly Wang, 328 KatongLaksa or JanggutLaksa.
7. Satay


Another dish that made it to CNN's list of Worlds Best Foods is a halal food item in Singapore worth trying. Small pieces of chicken or beef are marinated in a mixture of spices which is further skewered and made to grill until it produces the right color. Peanut sauce is served with Satay. You will find a lot of restaurants in Singapore, as well as in Malaysia and Indonesia, serving Satay since it is widely popular there. Singaporean streets are the go-to places where you can relish the true taste of food belonging to any culture. Plus, the best part about Singaporean food is that you get to enjoy a vast variety without having to worry about exceeding your budget.
8. Kaya Toast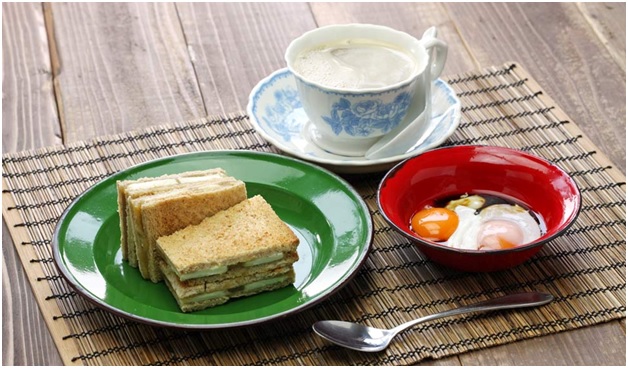 One of the trendy breakfast dishes in Singapore is Kaya Toast served with charcoal grilled bread, cold butter spread smoothly and the traditional jam bottle. The jam is made from scratch using ingredients like sugar, eggs, coconut milk and pandan leaves. Make your mornings less dull and lifeless by going straight to Heavenly Wang and Pappa Mia for a halal breakfast.
9. Prata


Using a pancake or roti as the top and bottom covering, the thin dough has layers upon layers of extra crisp and flakiness. The fillings vary from place to place since restaurants offer mashed potatoes, meat or vegetable fillings. Another variety that goes by the name of Prata Plaster has fried egg on top and another form which is served with chocolate sauce. You can enjoy Pratasat Singaporean restaurants likePrataWala and Causarina Curry. You'll savor this dish at a reasonable rate coupled with being easy for your taste buds to adjust to.
10. Epok-Epok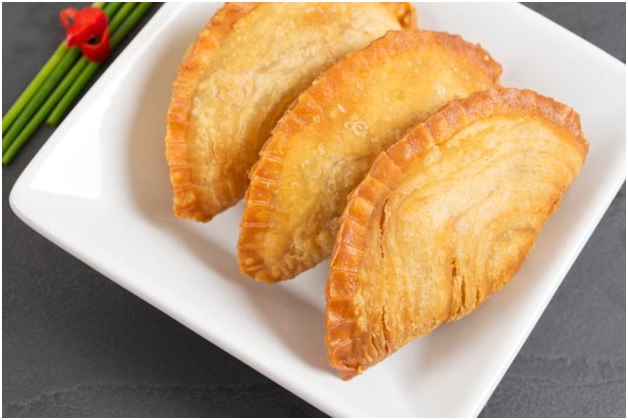 Epok-Epok carries a traditional taste of curry puff and is highly regarded as a trendy breakfast meal at Tip Top Curry Puff and Old ChangKee. Commonly stuffed with potatoes as well as sardines, this flaky pastry is enclosed with vegetables and meat fillings. In Singapore, Epok-Epok is also served with some boiled eggs to energize your mornings. The fact that Halal food item is a popular meal makes it easy to afford and find in Singapore.
It is time you get involved in the journey of exploring the streets of Singapore and familiarizing yourself with their traditional taste!
Halal Food Directory –Halalmak
Made for food enthusiasts like you, Halalmak is the very platform where you can let your taste buds experience and appreciate Halal Singaporean dishes. Despite being rooted in deep, rich history of various cultures and ethnicities, Singapore can prove to be challenging in terms of searching for halal eatery locations.
Halalmak will act your personal halal food directory guiding you to several halal restaurants. Through feedbacks of fellow foodies, you can review and decide what place to dine at. You can even play your part in allowing the Muslim community to enjoy the best halal foods by sharing your experiences under the review section.