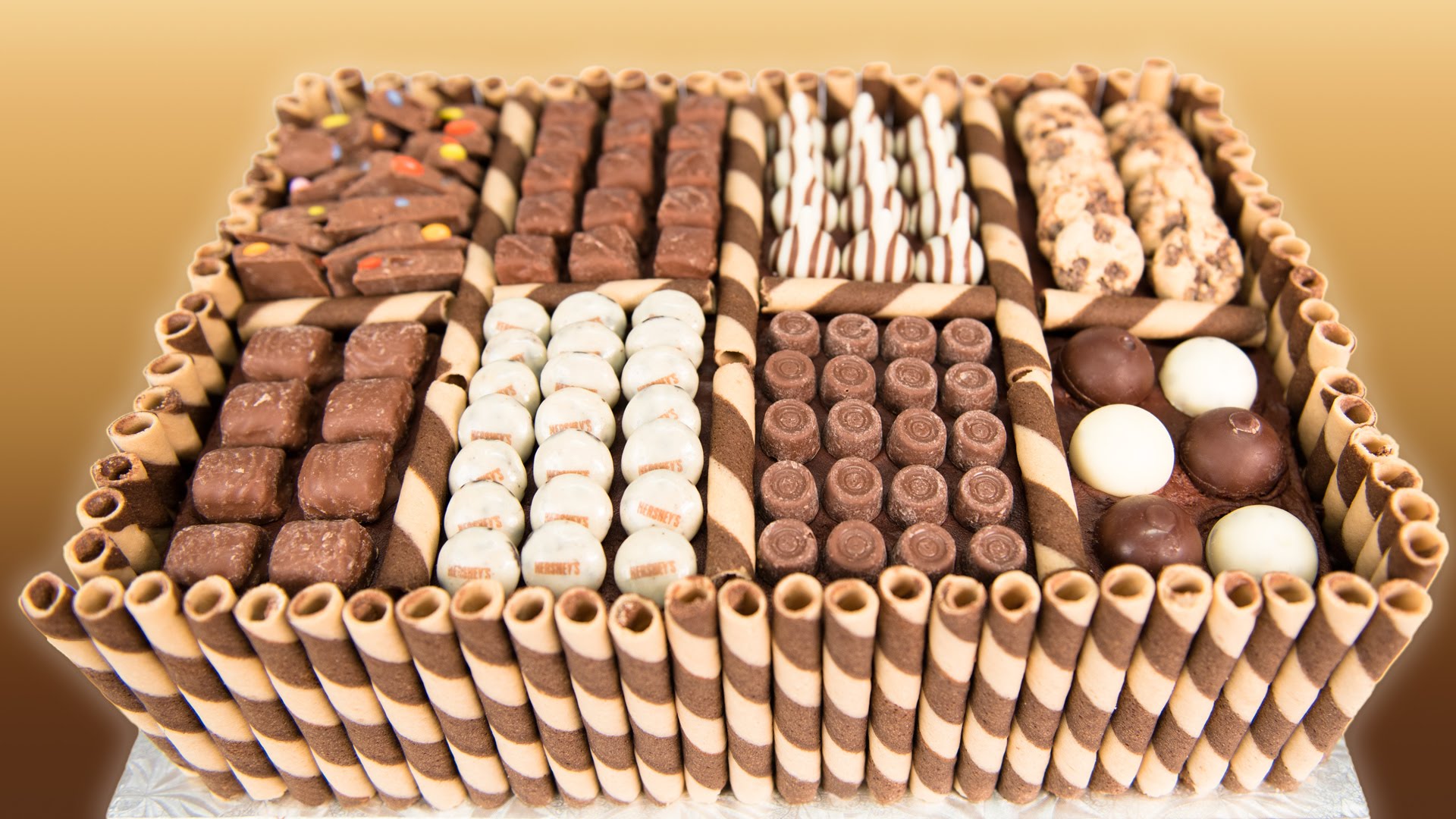 Beautifully made chocolate stick cookies
Have you ever made something that remembered for long time? I know with busy life schedule most of the people don't get time to make food by themselves. We people mostly rely on other or restaurants for breakfast and lunch. Even on special occasions we mostly prefer restaurants or place online delivery at home. A handmade dish in this busy life is exceptional for everyone around you. Whenever you invite your loved ones for social gathering or on some special occasion, you should try to make something new to surprise everybody. Today I am going to share a recipe that can be an important addition to initiate the celebration. You don't need to look out for so many things for that, it would be simple, delicious and center of attraction for everyone. I am talking about chocolate stick cookies.
Firstly we will see what are the ingredients required for making this delicious cookies which are mentioned below:-
2 Cups Bread Flour
1 table spoon baking powder
2 Large Eggs
9 Table spoon unsalted Butter
8 Table spoon Water
Peppermint oil to taste
Almond Minced For Toppings
400 Gram Semi-Sweet Chocolate
Half Table Spoon Kosher Salt
                                                        Making Process
First of all prepare the Owen and heat it on 300 Degree F. Now take a large bowl, blend sugar and butter together until it won't get creamy. After that take the eggs add it with mixture, blend properly to combine with mixture. Gradually add all the ingredients like flour, baking powder and salt and blend it to combine with mixture. Blend it until it won't become smooth.
Now take out the mixture in a bowl which is covered with foil paper. Foil paper helps you out to bring out mixture easily from bowl. If you have pastry bag you can use to keep the mixture. As I don't have pastry bag I used my bowl to take out mixture or you can use a bag with small hole on the top side.
Now put the pummel in to a baking straight line baking paper and bake it. Bake sheet should be 6 inch long and 1 inch wide. Once the stick gets light golden brown bring it out. After that rotate all the sheets for 15 to 20 minutes. Let the sheets cool for 10 minutes in freeze or somewhere cold. After that attentively transfer to freeze it completely. Repeat the procedure for rest of the batter.
Use the double boil method to melt the chocolate. Once the chocolate get melt transfer it to bowl or jar. Dip each stick into chocolate one by one. Before putting it back to backing paper let the chocolate run back into jar. Immediately trickle it with chopped almond and drizzle with sea salt. Repeat it for the rest of the stick.
Add peppermint for if you want peppermint chocolate version. If yes then add peppermint oil while boiling chocolate. Apply other procedure same as explained in previous step. If you like to add color you can add. It will give an alluring look to your cookies.

Let the stick transfer to air tight jar. Make it 2 hour before serving it so, that chocolate will get hard.
Hope you will make this cookie at home for special occasions. Put a smile on everyone's face by your remarkable effort.